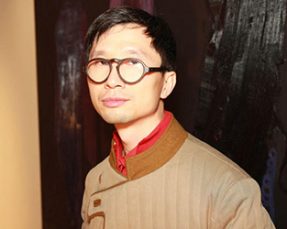 BOARD OF TRUSTEES
Mr LIN Zuqiang
Board Member
LIN Zuqiang is a Sino-French cultural critic and broadcast journalist in Radio France Internationale, a French public radio station based in Paris. He invites world cultural figures onto his radio show to describe art forms, analyse metaphors, comment on cultural policies and art markets, and to offer philosophical and esthetical interpretations of contemporary cultural phenomenon.
Conscious of the social and political impact of art and culture, LIN Zuqiang seeks to cultivate in his millions of listeners a collective interest in the expressive relationships between artistic forms, metaphors, their societal consequences and historical significances.
His critiques and analyses focus on the artistic implications, not only as a mirror, but also as an active element, in our contemporary societal preoccupations, especially in this drastically evolving world.
LIN Zuqiang considers art as an excellent educational instrument through its inherent creative expression, emotional impact and strong message.
His writings are often referenced by public cultural institutions under the Ministry of Culture of China, or re-published in their digital and printed publications.
Co-curator of the Biennal de l'art comtemporain chinois de Montepellier in 2005, he is a co-author of « Createurs du Nouveau Monde » with Jean Hubert Martin, the former director of Musée national d'art modern – Centre Pompidou, and other fellow art critics.
He also writes for UNESCO magazine Le nouveau Courrier, French magazines such as Match en Chine (Paris Match), Beaux Art Magazine (hors série), Marie Claire and the French news daily, Libération.
Born in China, LIN Zuqiang was initially educated as journalist in Communication, University of China in Beijing. Later during his graduate studies he trained as a political sociologist in two elite institutions in Paris : L'Ecole Normale Supérieure (Ulm) and Ecole des Hautes Etudes en Science Sociales.
LIN Zuqiang currently works and lives in Paris.